Over 70 countries produce coffee. Brazil, Vietnam, Colombia, Indonesia, and Ethiopia are the top five producers. Overall, 30-40% of the world enjoys a cup of coffee daily. Lean and Six Sigma aid in the coffee production that makes that possible.
We'll look at cases from Taiwan, Malaysia, and Thailand and finish with a video of how coffee is naturally processed in Ethiopia.
Lean Six Sigma and TRIZ Working Together for Process Improvement: Taiwan
In a case study titled "Process improvement by application of Lean Six Sigma and TRIZ methodology Case Study in Coffee Company," authors Jui-Chin Jiang and Thi-Anh-Tuyet Nguyen discuss the integration of TRIZ methodology into the Improve phase of the Lean Six Sigma methodology.
This is the Improve Model from the case study.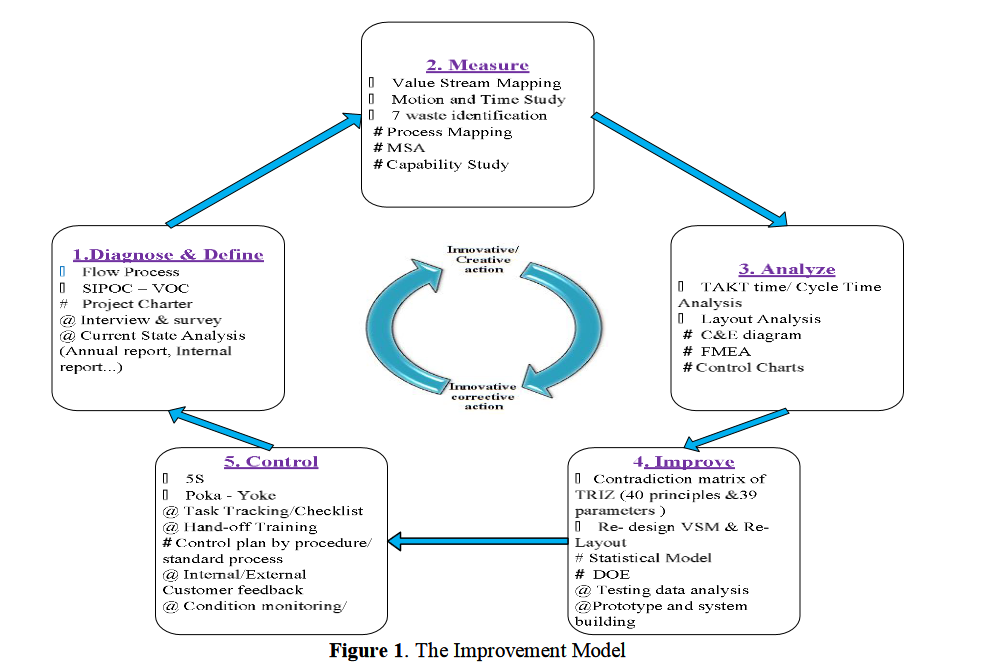 The case study includes:
Product Quantity Analysis for Robusta Coffee Exports
SIPOC for Coffee Company
Robusta Production Flow
Current State Map
Value Added and Non-value Added Categories and Production Times
Pareto Charts for Process Defects or Foreign Matter
Cause and Effect Diagram for Process Inefficiencies
Key Process FMEA
Production Times Before and After Improvement
Future State Map
You can access the case study here.
Applying Lean Six Sigma to Reduce Weight Variation in Coffee Powder Packaging: Malaysia
In a paper titled "Application of Lean Six Sigma methodology to improve the weight inconsistency problem of coffee powder packaging," authors Nik Alimi Nik Aziz and others discuss their continuous improvement project focused on improving the weight inconsistency problem of coffee powder packaging.
The paper includes:
Defects Distribution of Packaged Product
Project Charter
SIPOC
Cause and Effect Diagram for Inconsistent Product Weight
Summary of Possible Causes
Weight Distributions of Coffee Packs Over Various Monitoring Sessions
Improve Solution and Poka-Yoke Application
You can read their paper here.
Using Value Stream Mapping to Reduce Waste in Organic Coffee Production: Thailand
In a case study titled "Production Process Improvement Using Value Stream Mapping: A Case Study of Organic Coffee Firms in Thailand," authors Supareuk Tarapituxwong, Nuttiya Tantranon, and Chackrit Duangpatra discuss the application of Value Stream Mapping to reduce waste in the organic coffee production process.
The case study includes:
SIPOC for Production Process
Schematic of Value Stream
Analysis of Average Times of Production Activities
Current State Map
Future State Map
Cycle Time Comparison of Current and Future State Maps
Implementation Plan
You can access the case study here.
Natural Coffee Processing in Ethiopia
See how coffee is produced naturally in Ethiopia in this video from Cafe Imports.
 You can watch the video here.
---
Advance your knowledge of Six Sigma and join ISSSP today! Access the hundreds of interviews, webinars, whitepapers, case studies, and other resources available in our online library.
---