Benefits of Accreditation for Six Sigma Training and Certification Programs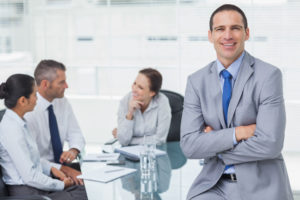 Having ISSSP accreditation gives customers peace of mind, because they know that your organization meets a proven Standard for Six Sigma Training and Certification.
Accreditation signifies quality Six Sigma training and certification programs and industry recognition
In the Six Sigma training and certification world, there are more fly-by-night companies offering worthless programs to unsuspecting customers than ever before. With the many scams and certificate mills, it is important to gather the right information in order to make smart decision about training. That is why customers prefer to use an ISSSP accredited company, also known as an ISSSP Accredited Training Organization (ATO).
So why should you or your organization become accredited by ISSSP?
ISSSP Accredited status tells potential customers:
Your organization has completed a rigorous application and review process
Your organization satisfies a proven standard for Six Sigma program accreditation
Your organization use Master Black Belts for Six Sigma training and certification purposes that have met the recognized standards for a Master Black Belt
ISSSP Accreditation is a competitive advantage
ISSSP accreditation is only awarded to or organizations that have the highest quality programs available. Your accreditation signifies a commitment to quality and customer service. Customers searching the web for legitimate training and certification opportunities will recognize your services over the competition.
ISSSP accreditation is an amazing marketing tool. Once you are accredited, you may use ISSSP tools to boost your sales.
Inclusion on our website as an accredited provider of Six Sigma training and certification
Ability to use the ISSSP logo and accreditation statements in marketing materials
Get the accreditation process started today.