Farming is a system of interrelated processes focused on production. Material flow and reducing waste are key. Therefore, it is natural that Lean would be important in making improvements in farming.
Neil Fedden, managing director of Fedden USP in a video from ADHB, Britain's Official channel of the Agriculture and Horticulture Development Board, gives us a short overview of Lean farming.
Neil discusses the use of the "Waste Walk."
You can view Neil's presentation here.
Let's look at a detailed case study of Lean applied to Vertical Farming (VF).
"Vertical Farming (VF) is a method of food production that uses the vertical dimension to grow crops hydroponically, typically with indoor controlled-environment agriculture (CEA) technologies such as artificial grow lighting."
Here is one example not associated with the study: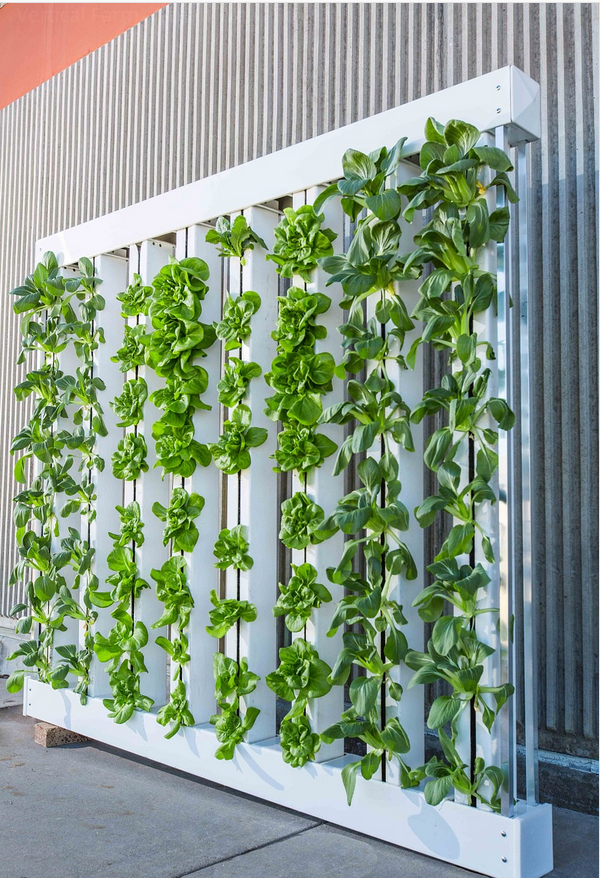 Several improvement approaches were considered in the study, but Lean was chosen as the most applicable to VF. This was because most of the Vertical Farms in the UK where the study was conducted are single cell operations operated by shop floor employees. In particular, the case study focuses on a VF in Liverpool.
The case study includes the following steps for the farm.
Identify Value
Map the Value Stream
Create Flow
The case study provides details for each of the steps.
You can access the case study here.
To learn more about Lean in Farming in detail, check out the following book:
The Lean Farm: How to Minimize Waste, Increase Efficiency, and Maximize Value and Profits with Less Work, by Ben Hartman, Lean Farming Consultant. Published in 2015 and winner of the Shingo Publication Award in 2016.
To learn more about Lean applied in Dairy Farming, see the following book: 
The Lean Dairy Farm: Eliminate Waste, Save Time, Cut Costs - Creating a More Productive, Profitable and Higher Quality Farm published in 2019 by Jan and Matt Hocken.
Note: We didn't provide links to the books mentioned since they are available in multiple places.