By 2007, over a thousand lives had been lost through IEDs destroying military HUMVEES. A solution was needed and fast. The answer was the MRAP (Mine-Resistant Ambush Protected) vehicle.
At the time, Defense Secretary Robert Gates mandated that 1500 MRAPs needed to be fielded within a year. However, the factory at the time — SPAWAR in Charleston, South Carolina — could only produce five a day. To meet the demand, they needed to produce 50 MRAPs a day. The Solution: Lean Six Sigma (LSS)!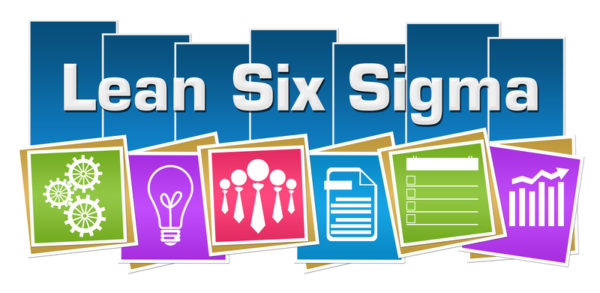 In a series of two videos from then StrongAmericaNow, we will see how that was accomplished. 
First, an overview of the accomplishments through LSS presented by military consultant Rex Grove.
Waste Before Implementation of Lean Six Sigma
Internal Waste
Production bottlenecks
Disorganized materials and tools
No prioritization of field change
No standardized work
External Waste
Too many vehicle suppliers
Deliveries only once a month
No communication between suppliers
The needed solution was achieved by using the current resources without spending more money, adding buildings, people, or materials!
You can watch Rex Grove's excellent overview video here.
The details of this incredible success story are covered in another excellent video from StrongAmericaNow.
At the time of the expressed need for MRAP increased production, Capt. Red Hoover, Commanding Officer at SPAWAR, ensured that Lean Six Sigma would be implemented to meet the 10-fold daily production increase.
Among other methods, SPAWAR teams used 
Value Stream Mapping
Benefit and Effort Analysis
Kaizen Blitz
5S
In the video, specific LSS events are detailed by SPAWAR green belts for breakthrough improvements.
 Here are the various opportunities that were identified and successfully improved.
Non-core work being performed by skilled technicians
Integration technicians preparing, grinding and welding MRAPs before integration
Integration technicians waiting four hours for completion of turret installation
Integration technicians spending three to five hours per MRAP locating and sorting equipment
Digi-rack build time takes eight hours and is insufficient to meet TAKT time of 24 minutes
Integration process does not meet demand of 50 MRAPs per day
The results achieved were phenomenal. You can view the detail video here.