Marketing is a great example of Lean and Six Sigma applied in a non-manufacturing environment. We'll look at two case studies from India and Iran and hear from three marketing experts.
Six Sigma Marketing Applied to Improve a Travel Website: India
In a paper titled "Realizing Total Customer Experience through Six Sigma Marketing: An empirical approach," authors K. Muralidharan and Neha Raval discuss how an empirical Six Sigma Marketing (SSM) approach can improve the website quality of an Indian travel and tour company and manage Total Customer Experience (TCE).
The authors used the DMAIC procedure of Six Sigma marketing to achieve website improvements.
The following figure from the article lists the improvements that were achieved from applying Six Sigma to marketing.

Regarding Total Customer Experience (TCE), the authors point out, the focal point of recent marketing efforts is on managing pleasurable TCE. They go on to reference the article by Oswald and others which lays out that "Total Customer  Experience (TCE) is the way to  achieve lasting customer loyalty and hence assure marketing position."
[This is the reference: Oswald A. Mascarenhas, Kesavan, Ram, and Bernacchi, Michael.  (2006).  "Lasting customer loyalty:  a  total customer experience approach". Journal  of  Consumer Marketing, 23(7), 397-405.]
This is the conceptual framework for TCE as described by the authors regarding the application to the Indian travel company: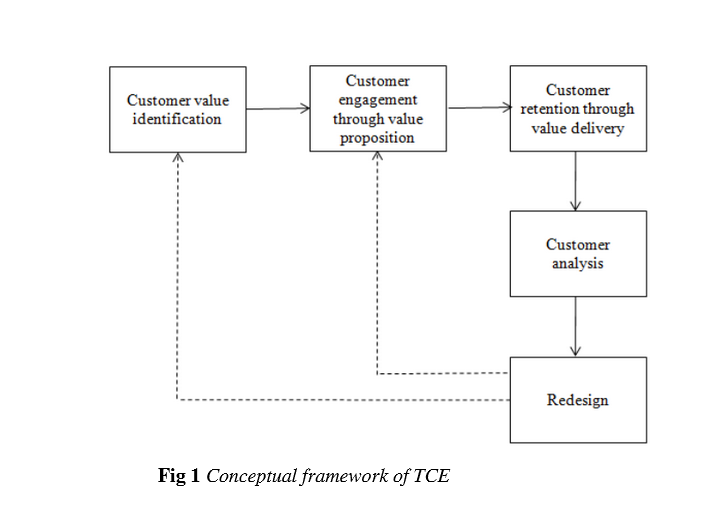 While the article doesn't go into great detail about how TCE was evaluated in the travel company application, for readers who want to know more about how TCE  could be evaluated, we reference a detailed article on an application of TCE.
While the application is call center, not a travel website, the article describes the detail that was used in evaluating TCE.
You can access the article regarding Six Sigma Marketing applied to the Indian travel company at the following link.
Using Six Sigma to Improve the Marketing Process in a Bank: Iran
In a paper titled "Improving marketing process using Six Sigma techniques (case of Saman Bank)," authors Ebrahim Oliya, Mohammad Saleh Owlia, Zohreh Dehdashti Shahrokh, and Laya Olfat present a project that applied Six Sigma methodology to improve the marketing process in a bank.
The marketing process at Saman Bank includes
Setting Marketing Goals
Market Analysis
Planning
Implementation
Control
The project followed the DMAIC methodology. Work included a SIPOC, calculation of Sigma Level, FMEA,  and a prioritization matrix.
You can access their paper here.
Applying Lean Principles in Sales and Marketing
In this short video from OpenView Labs, Dave Brock, President, and CEO of Partners in Excellence discuss applying Lean principles in sales and marketing.
You can watch the video here.
Using Lean Six Sigma in Marketing Strategy
In his LinkedIn post titled "How to use Lean Six Sigma in your Marketing Strategy" Erol Sevim, Marketing, and Business Transformation Specialist discuss each step of the DMAIC phases and its application to marketing.
You can catch his post here.
The Lean Marketing House
In a video titled "Overview of the Lean Marketing House," Joe Dager, President of Business901, a firm specializing in bringing the continuous improvement process to the sales and marketing arena, details the Lean Marketing House.
In his overview, Joe discusses how Value Stream Marketing and the Marketing Kanban are used.
You can watch Joe's video here.